Wenn es eine wirklich erfolgreiche Lifestyle-Bloggerin im Netz gibt, dann ist das ohne Zweifel Holly Becker. Sie verzückt uns nicht nur mit ihrem wunderschönen Blog decor8, sondern bringt Blogger in ihrem Online-Kurs Blogging your way auf den richtigen Weg. Da wir der Meinung sind das Holly, da sie in Hannover lebt, ein wichtiger Teil der deutschen Blog Community ist, haben wir sie eingeladen bei BLOGST dabei zu sein. Und was sollen wir sagen – sie kommt!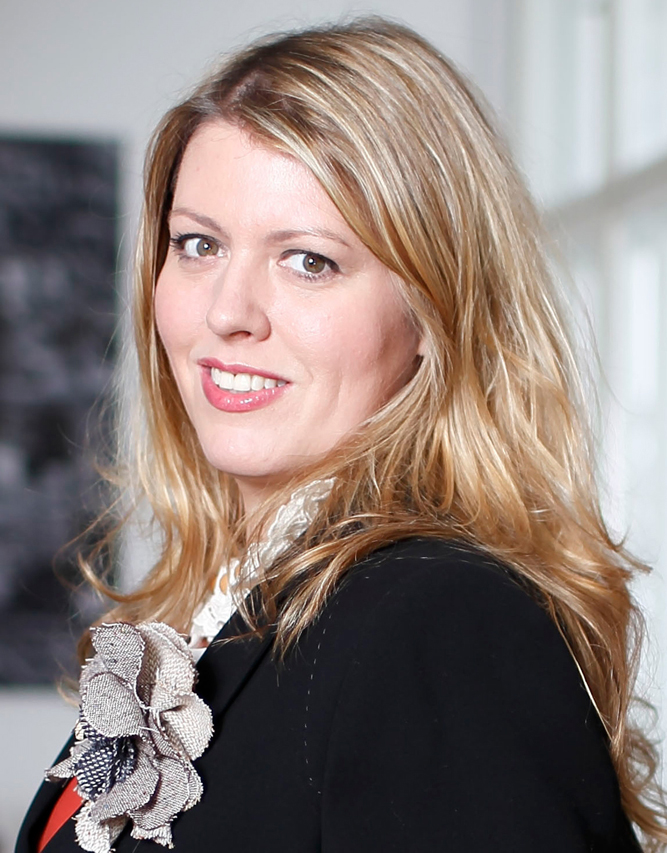 Photo credit: Georg Moritz, Berlin
Where can we find you online?
You mean, where can't you find me online, ha ha! Here I am:
my big design & creative lifestyle blog: decor8 http://www.decor8blog.com
my e-classes and workshops: blogging your way http://www.decor8eclasses.com
my personal blog: haus maus http://www.hollymaus.blogspot.com
Twitter @decor8
Instagram @decor8
Pinterest http://pinterest.com/decor8/
Facebook http://www.facebook.com/decor8
Flickr http://www.flickr.com/photos/decor8
There's more but I'll stop there. :)
How regularly do you publish on your blog?
Weekly, each day and sometimes several times daily. I do not write on the weekends.
Do you plan or are you one of the bloggers who publish spontaneously?
I publish spontaneously because to me, that is the beauty of blogging and why I was attracted to it in the first place. I do work with my contributors though, the three lovely editors who write for me once monthly from Australia, Canada and France – Emilie, Leslie and Jillian.
What are you doing if you have a personal low (loss of form?!? in german it would be Durchhänger or Themenhänger) on your blog?
When I have a loss for words I know it is time to put on my shoes and go into the forest behind my house for a long walk, or I'll put on inspiring music and take a break with some tea and inspiring books and magazines to flip through to give me a creative burst. If I cannot leave my desk because I'm waiting for an important email or call, I'll browse Pinterest for inspiration. Usually though, leaving my office is the fastest way to spring back from a creative rut – the fresh forest air lifts my spirits and being away from man made design and in the pure open natural world, I feel like anything is possible again – I feel alive.
Your favorite blogs at the moment:
Photo
http://dietlindwolf.blogspot.de
http://bonnietsangblog.com
http://www.stylemepretty.com
http://karenmordechai.blogspot.com
http://acreativemint.typepad.com
Design
http://thedesignfiles.net
http://bloesem.blogs.com
http://www.ohjoy.blogs.com
http://www.sfgirlbybay.com
DIY
http://hellosandwich.blogspot.com
http://www.saniapell.com/athomeblog/
Living
http://www.ohhhmhhh.de
http://style-files.com
http://www.eatdrinkchic.com
http://www.freundevonfreunden.com
Food
http://www.griottes.fr
http://www.cannellevanille.com
Fashion
http://www.katespade.com/blog
http://www.designlovefest.com
Magazin
http://www.anthologymag.com
http://www.vtwonen.nl/category/blog
http://sweetpaul.typepad.com
Shop
http://www.liberty.co.uk/blog/
Is there anything you would drop everything behind for?
Some say their health, family, a best friend, children, pets. I'm going to be really honest here. For me, it's cupcakes. Those really cold chocolate cupcakes that sat in the fridge all night with rich American style buttercream frosting and rainbow sprinkles.
Holly, wir sind sehr happy dass Du kommst und freuen uns schon auf Deinen Part bei BLOGST! Danke für das Interview!